Custom Builds & Air Suspension
We're Hiring Licensed Mechanics in Calgary! Apply today.
A leader in custom design and fabrication, Epic Rod and Custom has the highest standards of performance and drivability for any build. From power house twin turbo muscle cars to cool laid out classic trucks, and everything in between.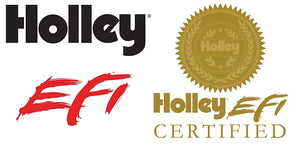 Calgary's Holley EFI Certified Experts
We are proud to announce that we are now Holley EFI certified! With this specialized training, we can offer our customers unparalleled expertise and service when it comes to fuel injection systems. Whether you're looking to upgrade your vehicle's performance, improve its fuel efficiency, or simply need expert advice on your Holley fuel injection system, we've got you covered. Contact us to learn more about how we can help you take your vehicle to the next level with Holley EFI.
Epic AURA Air Tanks
When there's a hole in the market, you fill it. Our shop's need for sleek and sexy air tanks for the air suspension projects we complete, lead to the design and manufacture of the new AURA Air Tanks by Epic Rod & Custom.
Made from high grade 6063 aluminum and machined right here in Canada with top of the line equipment, our AURA tanks promise precision fit and finish every time. Available in 6 different finishes, starting at $299.00 CAD for the budget-friendly raw finish, or choose between 5 anodized color options to make your air management really pop.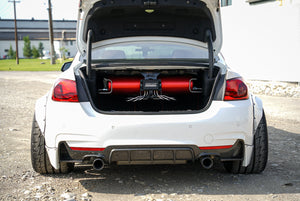 Take your custom air suspension install to the next level.
The sleek and refined design of our AURA Air Tanks are best suited for high-end projects and aesthetic creations. These tanks will add a level of sophistication to any custom install.
Shop AURA Air Tanks